Panama City Office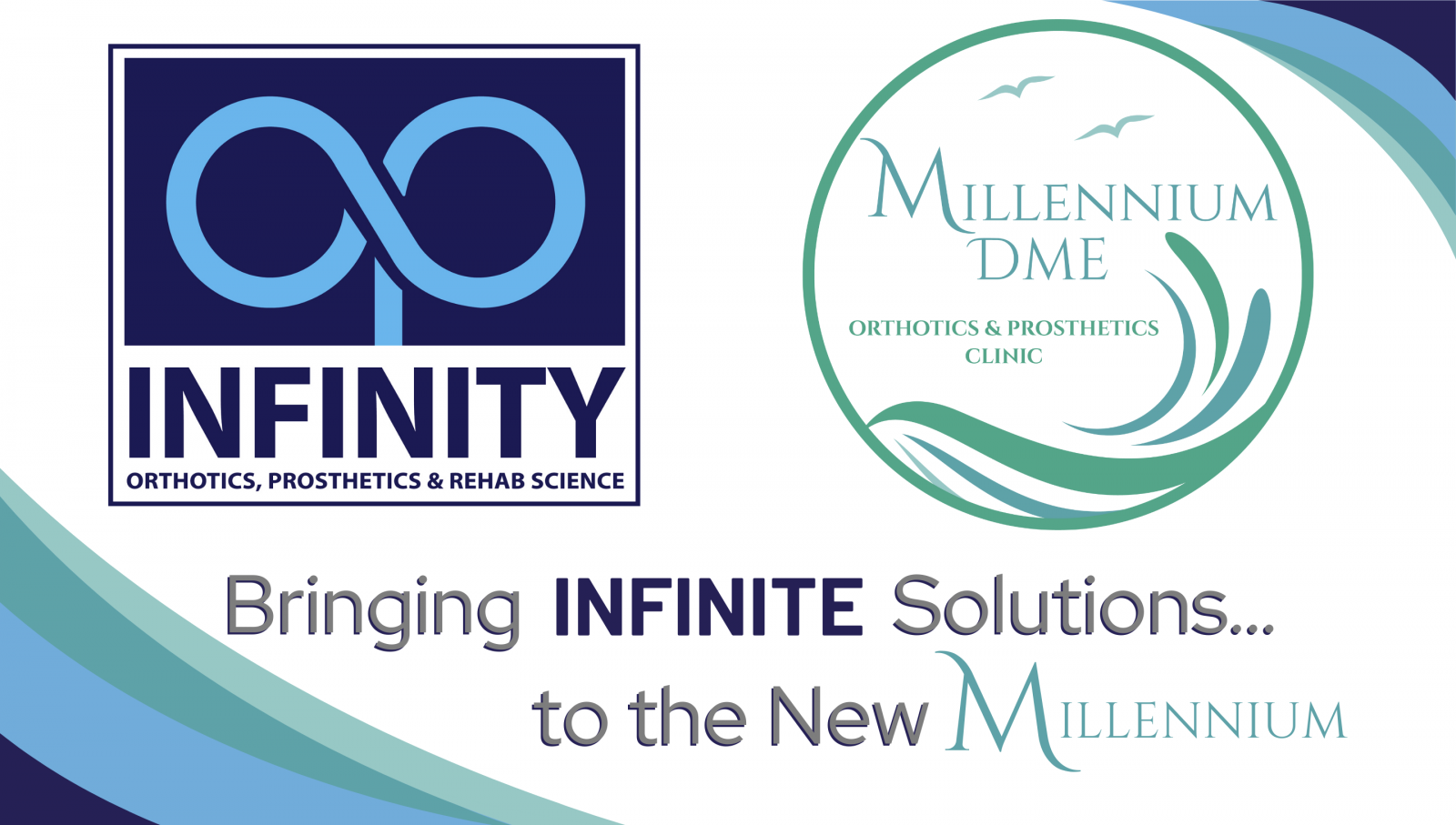 Infinity Orthotics, Prosthetics and Rehab Science in Panama City, FL, is pleased to announce our partnership with Millennium DME! The combination of our experienced clinical staff, services, and products the two companies offer greatly complement each other. Our collaborative efforts will benefit our patients and referring physicians within the local community and throughout the state of Florida. Our partnership, under the name of Millennium DME, creates a one-source clinic and accredited durable medical equipment supplier with Licensed and Certified Prosthetists and Orthotist Practitioners.
Infinity's patients will continue receiving the highest quality of care from the practitioners they have built relationships with and who understand their needs. In addition, our patients will now have access to even more resources with a wider variety of durable medical equipment and products that may serve their needs.
As a part of Millennium DME, we will see patients of all ages and activity levels, just as we always have. Whether our patients need a medical device or prosthesis that allows them to move freely around their home or one that allows them to run a marathon, we will find the perfect fit! We will also provide post-mastectomy products to help women look and feel beautiful after breast surgery. In addition, our variety of rehabilitative devices for pre-or post-surgery can dramatically improve our patients' recovery efforts. We are committed to ensuring that each patient can live their life without limits!
Infinity looks forward to our continued success in helping our patients and referring physicians as we combine our vision and experience in medical care with Millennium DME.
Panama City Office
756 Harrison Ave
Panama City, FL 32401
850-215-7961
850-248-0017 (fax)
Office Hours:
Monday - Friday 8 a.m. to 5 p.m.